Are you ready to Grow Into your self ?
Let the Grow Into journal lead you to your authentic self.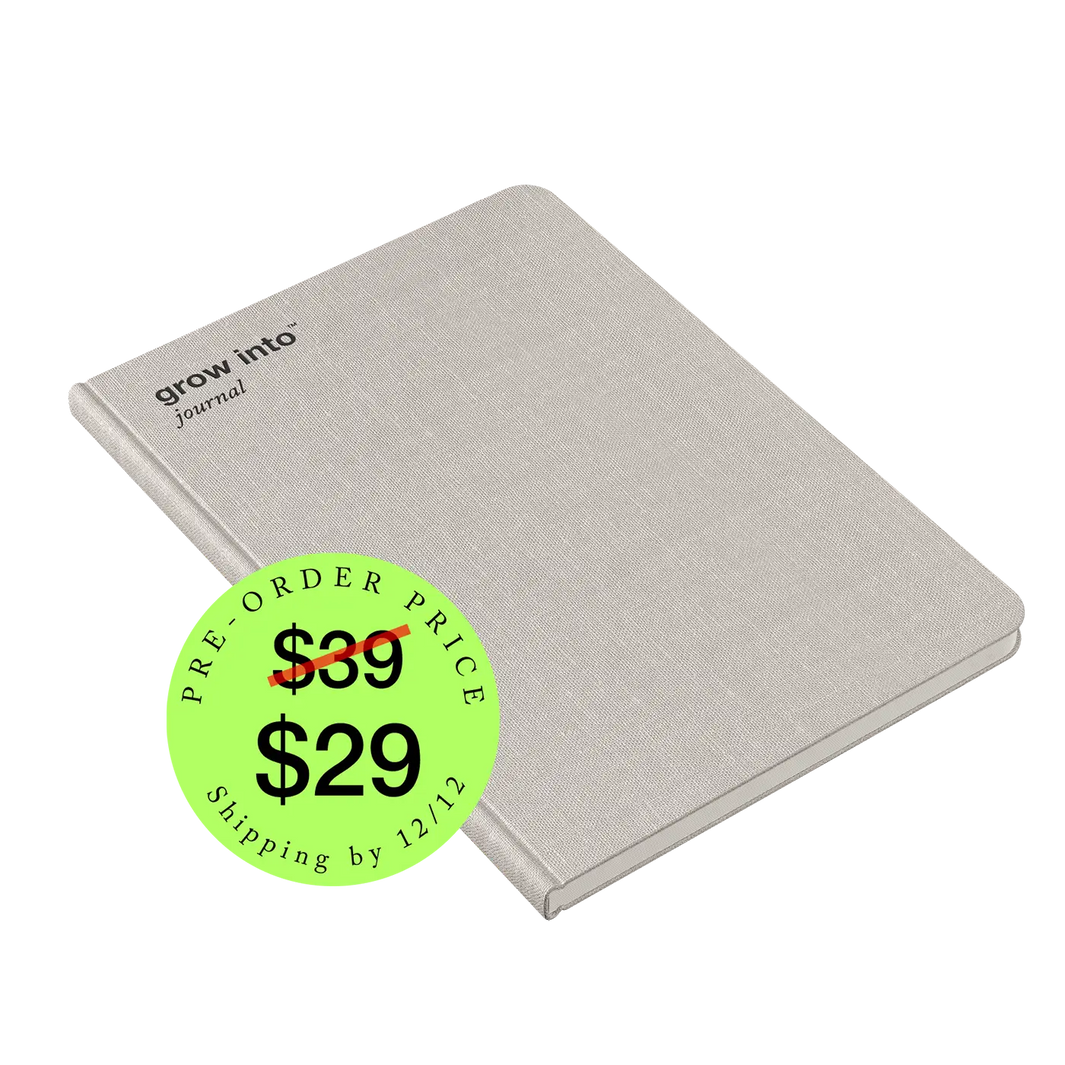 Feel happier because, you are growing into yourself
Are you ready to be finally get what you want, be happier and more yourself?
The Grow Into Journal creates direction for your individual joy journey through structured prompts.
Feel more joy through getting to know yourself better|Get out of a rut through simple practices|Feel your power through grounding excercises
Start any day.
Write anytime.
This 90-day journal is set up to last 90 days in total, but it adapts to your habits.
The beauty of the Grow Into journal is that it works:
It works in whatever way you need -
How does Grow Into Work?
The Grow Into journal itself is not magic - It just has a little magic dust in it. Your actions are what make your self grow.
01. Be Grateful
Appreciate what is positive to bring more of it into your life and offer peace.
02. Have a Great Day
By repeating positive affirmations, you manifest a better version of yourself.
03. Affirm
Setting up your day in a hopeful energy moves you closer to your better self.
04. Reflect
The daily reflection helps you know yourself through curiosity and openness.
05. Practice
The daily practice can be a meditation, exercise, or instruction to make you happier.
I want to
About Us
We are Magdalena and Para, the creators of the Grow Into Journal. We both identify as queer and share the experience of being immigrants. Our backgrounds have taught us that self-growth is not just a desire, but a necessity. Journaling is a tool that we hold close to our hearts. But, like many, we know the struggle of maintaining consistency in journaling.

That's why we've designed the Grow Into Journal.

Find out more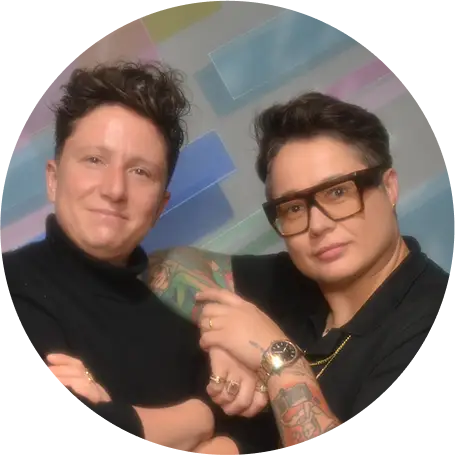 Grow Into Journal
29 USD
39 USD
The Grow Into Journal helps you learn who you are and inspires genuine joy as a result. In this journal you will find:
90 individual daily pages|Clear structure for a comforting routine|Prompts to help you get to know yourself|Exercises to help ground you
The Grow Into Journal works every time you use it — whenever you use it.
Dimension: 142x210 mm, 94 pages, ISBN 83248392034